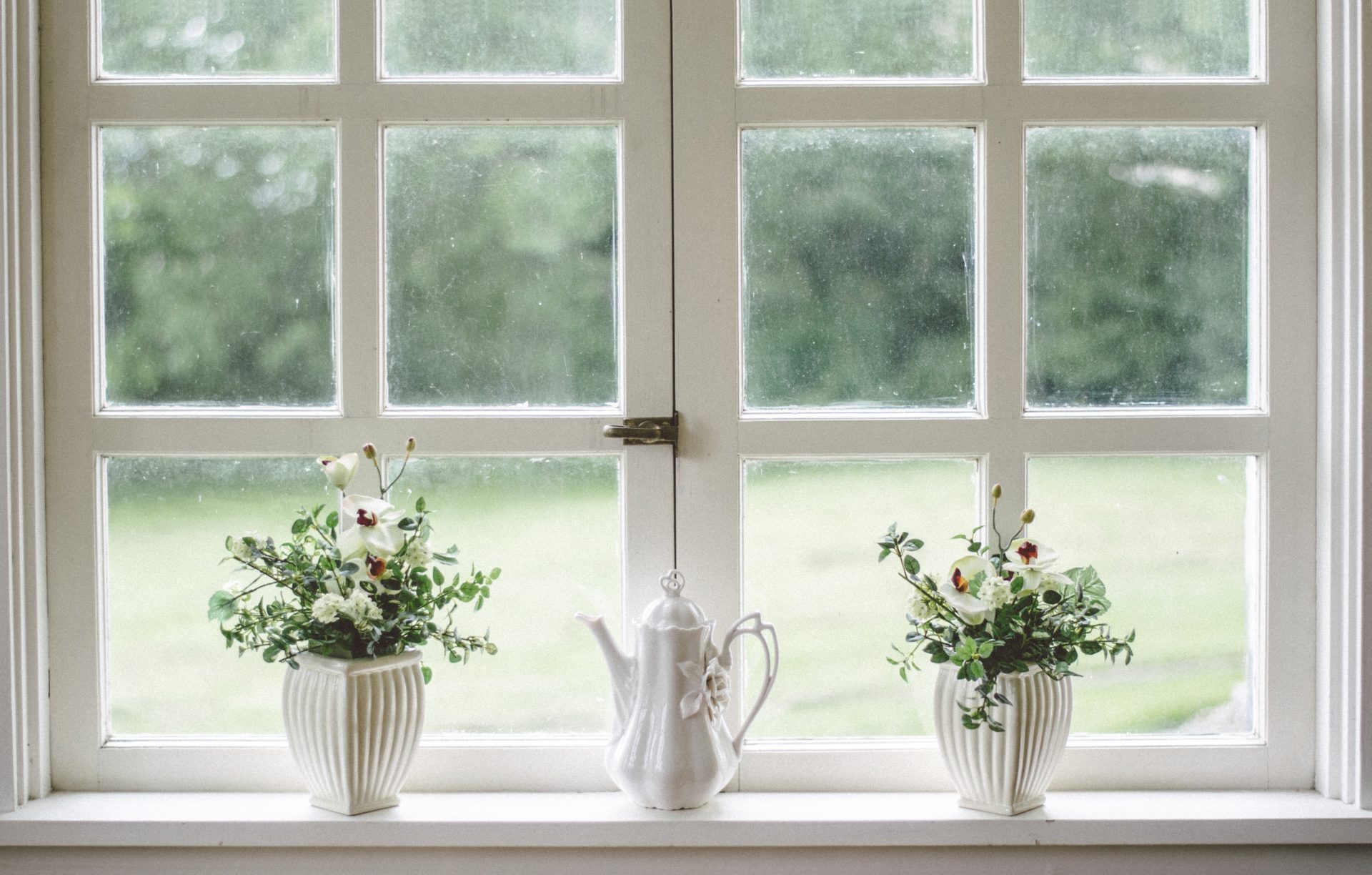 DIY-Double Glazing: Insulating Your Home for Less
Energy efficiency is the current buzzword when it comes to both household costs and home improvement. And for good reason. Saving energy is not only an obvious way for individual people to fight climate change, it can also have a notable financial impact when you shrink your energy bills.
For old, cold, houses the list of steps you can take to improve the energy efficiency of your home is extensive. Unfortunately though, they mainly involve a significant upfront cost for a seriously long term gain.
This can strike them off the options list for most people, particularly renters who don't want to waste money they'll never see back.
But there is still one option available. A cost-effective, quick, and semi-permanent way of adding extra insulation to older houses with single-glazed windows. And you may never even have heard of it!
Here's our guide to window film insulation, a simple, cheap way to create DIY double glazing and help with insulating drafty windows.
How Does Window Film Insulation Work?
Window film is a thin membrane of plastic that you can attach to the inside of your window frame. When you fit the film, a small pocket of air is trapped between the glass and the film, creating an extra layer of insulation, like you would between the two panes of glass in a double-glazed window. This layer helps keep the heat of the house in, and the chill of cold air out.
Window film isn't the only step you can take to add extra insulation to old single pane windows. If you notice any drafts coming in around the edge of the frame, you can also attach window insulation tape. This is a padded, foam-like tape that will absorb stray gusts that squeak through between the glass and the frame. Not only does it minimise the chill caused by drafts of cold air getting in, it also reduces the amount of warm air that can escape as well.
How To Install Window Film Insulation
Installing window film insulation is a surprisingly straightforward job, that calls for minimal tools and no specialist skills or know-how. When you a buy pre-packed kit, it will already come with double-sided tape for attaching the film. so all you need to find is a couple of everyday household items to help you install it.
What You'll Need:
A cloth
A pair of scissors
A spoon
A hairdryer
Step One: Clean Your Window
Any dirt on the glass will get caught under the film. As well as making your windows look permanently grimy, this will also affect the staying power of any tape you use.
Step Two: Measure Your Window Frame
Be as precise as you can. Firstly because you don't want to waste any film, but also because it makes it far easier to fit when it's the correct size.
Step Three: Cut Your Film to Size
Measure it before you cut and add an inch or your measurement. This should be enough to allow for the depth of the window frame, without making it too unwieldy.
Step Four: Put a Track of Double-Sided Tape All Around the Window Frame
Once the tape is up, it's best to leave it for a little bit to 'settle'.
Step Five: Peel the Backing off the Tape
Try to be careful, and don't tear or remove any of the tape as this will affect the quality (And thus the efficiency) of the seal you create.
Step Six: Run a Spoon Over Your Seal
Okay, it doesn't have to be a spoon, although that is the perfect everyday household item for smoothing out a secure, consistent seal around the outside of the film.
Step Seven: Cut Off Any Extra Film on the Frame
Anything that sits the wrong side of the tape is good to go, just to neaten the edges.
Step Eight: Run a Hairdryer Over the Film
This will create the seal, and help eliminate any unsightly wrinkles
It is genuinely that simple to add an extra layer of insulation and heat protection to your home!
Does Window Insulation Film Stop Condensation?
As well as providing cheap insulation to your windows, the film can also help with condensation problems too.
Condensation can be a massive problem in some homes. It happens when warm air hits cold glass: the rapid cooling makes water droplets form. It relies on major factors:
the moisture in the air created by inescapable activities like washing up, drying clothes and shower
lack of ventilation trapping that moisture in the house
Opening your windows can be enough to combat condensation because they allow the moisture in the air to escape. But no one wants their windows open in the depths of winter, when weather-chilled panes of glass make this problem prevalent.
Luckily, window insulation film can help tackle this issue. The thin membrane of plastic stops the air meeting the glass so that the droplets of condensation don't form.
Pros of Window Film Insulation
Condensation prevention isn't the only benefit of window film insulation. Here are some more reasons you may want to consider this technique:
It's Cheap
Double glazing is a very expensive endeavour. Between the cost of glass, frames, and labour to install the windows it can easily run into the thousands, even for small houses without many windows. A window film kit should set you back no more than £40, and can provide up to 90% extra insulation than an unfilmed single pane window.
It's Straightforward to Install
As you can see from the instructions above, installing this film is simple and quick. You could easily reattach it for every cold spell, without too much fuss or cost.
Fantastic for Renters
No one wants to sink thousands of pounds into a property they don't own. Few people want to shiver their way through winter, or blow all their money on heating bills either. Window film is quick, cheap and easy to remove making it a perfect temporary solution for tenants who are sick of astronomical heating bills.
Cons of Window Film Insulation
Window film is not always the perfect solution to your heating loss woes. There are drawbacks to the method and it's up to you to weigh up them up.
It's Not as Effective as UPVC Double or Triple-Glazed Windows
Replacing the windows of a detached house could help you save over £100 a year on energy, as well as increasing the soundproofing of your home.
It's Not Exactly Attractive
Probably the main drawback of window film is its appearance. However carefully, cleverly attached the film is, it will still be visible and will add an unpleasant textured effect to your otherwise crystal clear glass.
Windows Can't Be Opened While the Film is Attached
The tape holding the film is fixed on the frame, across the whole window. This means that you can't move or open individual panes or parts of the window while the film is attached.
Window insulation film is not the only step you can take to add extra insulation to your home, nor is it the most effective. But it is cheap, it is easy to install and it will make a difference. If you're struggling with heating costs, and you don't have the time or finances to invest in replacing your windows, this cheap and cheerful DIY double-glazing method is definitely one you should consider.