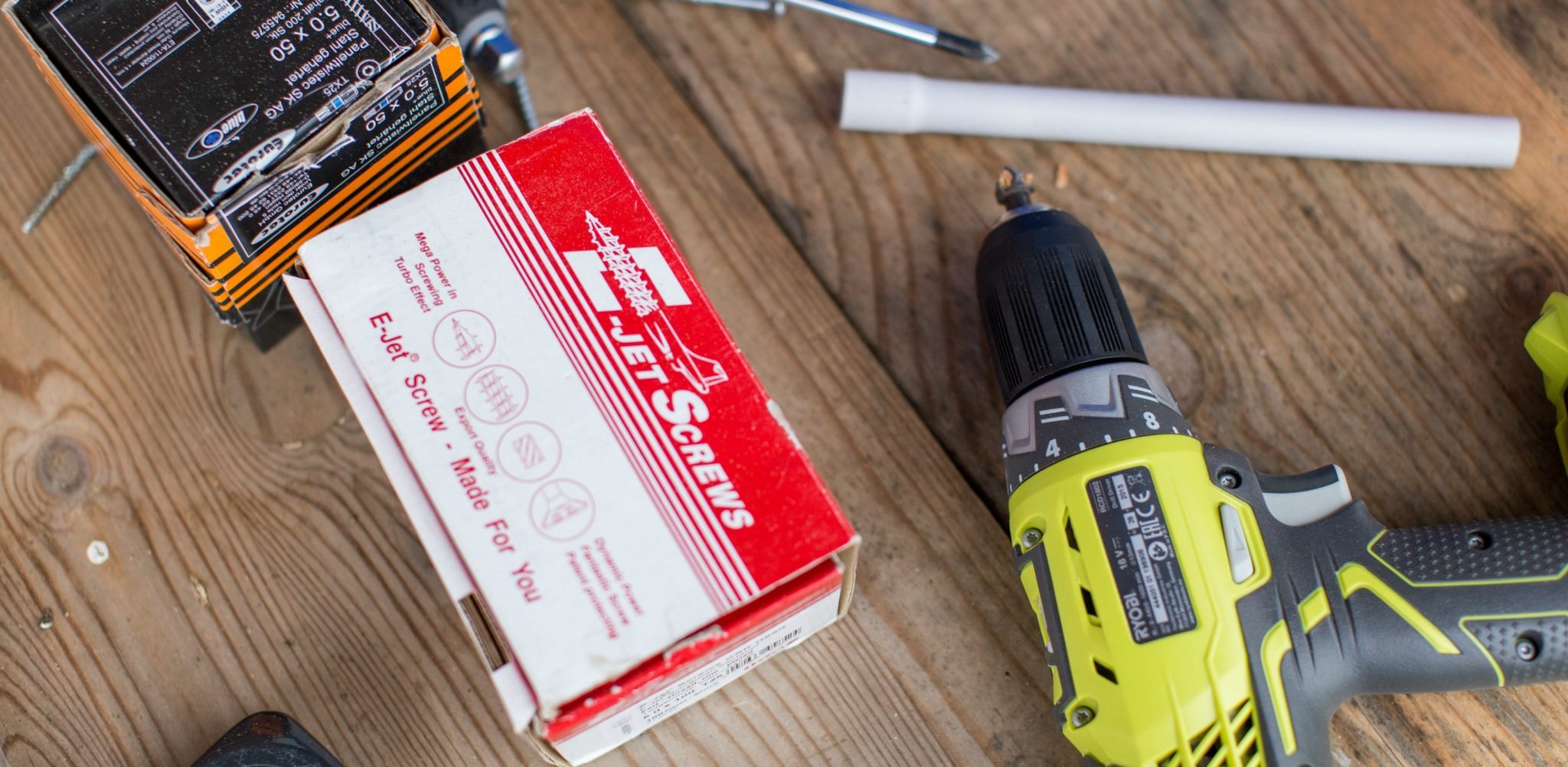 Fitting and Installing External Bifolding Doors
External bifolding doors are perhaps the best and most affordable solutions when you are looking to bring a little extra light and warmth into your home. More often than not, the space in which you'll be installing these doors will also already be an existing aperture, so it's not like you'll need to get the sledgehammer out and take down the kitchen or living room wall!
If you're reading this then that's something you probably already understand, as you're presumably considering installing a set of bifolding doors yourself. These doors will most likely either be installed leading out into your garden or patio from a kitchen, lounge or dining room area, so please take into account that, whilst  you're working, this area will be exposed to the elements. As such, this is a job you're going to want to get done in as expeditious a manner as humanly possible, so whilst you obviously feel you have the DIY skills to do the job, you might want to ask for some help from a friend or family member to get the job done in a single day or, at the very least, weekend. Please note that the following guide relates specifically to exterior bi-fold doors. Whilst many of the steps involved with installing interior bi-fold doors will be similar, or even identical in some cases, there are also some serious differences, some of which will be less obvious than others.
How to Fit External Bifold Doors
Before you begin, check that you don't need planning permission. This will depend very much on not only where you live, but whether or not your home is a listed building. Nine times out of ten there shouldn't be a problem, but it can never hurt to ask. On a more cosmetic note, also consider mounting a thorough inspection of the opening in which you'll be installing your bifold doors. This is especially true if you're going to be removing old doors, as there will undoubtedly be wear and tear. In some cases you might be able to get by with taking down old doors and replacing the new ones in the same frame, though many bi-fold doors will be shipped with their own frames.
Once you've figured out if you're ready for the doors or not, make sure you've measured your opening thoroughly before you order them, as these measurements will dictate the size, shape and even the material of the bi-fold doors you'll be able to comfortably fit. Once you have everything ready, your ground sheet is prepared and you've changed into some old clothes you won't mind throwing away (it can be a messy job), we should be ready to begin!
Tools are obviously the first thing you're going to need. As well as the components that come with the door you'll want to make sure you have some assorted screwdrivers, saws, hammers and nails to hand, as well as a spirit level and goggles for safety.
If your sill hasn't been assembled already then use a decent bead of silicon to attach the parts of the sill together and drill your pilot holes through the fixing holes in it from the underside. Then put it to one side for later.
The frame is obviously the first and most important part of the process. It will often be shipped to you already built (in which case, skip this step), but if it requires assembly there should be instructions to guide you, as it will vary from frame to frame. Remember to check that everything is square and tight before you move on to actually fixing your frame. Before you reach the next step, make sure you've marked where you want all of your fixings to go on both the frame (if it doesn't have pre-drilled holes) and your opening.
Once your frame is constructed, guide it into the opening, adjusting it until the drill hole markings are lined up. Make sure that the head and the sill are parallel and that the jambs are secured 'in plumb' vertical and without any twist or distortion before securing.
With your frame in position, place some packers between the frame and the opening on the top and bottom to hold it in place for the time being. Next drill holes of around an 8mm depth into the opening where you've marked so they line up with the drill holes or markings on the frame. Then insert the fixing bolts and start tightening!
Now that your frame is fixed into the opening (the easy part) you can fix your sill and head, all the while checking that everything is level and parallel with each other. If it isn't, you should make the adjustments now before it's to late! Fixing the head is certainly more difficult than the sill, but with a little trial and error you should get there. Just remember to tighten lightly, bit by bit, until the lintel is almost touching the head and there is a very slight upwards curve to the head. This will be a curve of about 5mm at each jamb and flat in the middle. It's very much a balancing act here, so take your time!
Finally, attach the hinges on either side of the frame where your outside doors will be fixed. Instructions should be included with the kit.
Now that the frame is fixed you'll be able to actually pay attention to the doors themselves. Start by attaching the hinges if they are not already pre-attached, which will generally be fixed on the bottom or top of the doors, depending on whether your bi-fold door mechanism uses a top hung or bottom track.
Next, you'll be installing the carrier hinges and pivots that secure the bi-fold doors to the track or tracks. These need to be fitted in the right order, so consult your instructions or the manufacturer if your bi-fold doors didn't come with instructions. They can be fitted through the holes that will be at one or both ends of the track. Remember that the top and bottom blocks of the pivot hinges should always be positioned so the adjustment screws can be reached after the bifold doors have been hung.
Once the hinges are all set and everything is looking good you should be ready to hang your doors! The doors should all match up with the hinges, and can be connected with simply hinge pins. You'll also need to attach the rollers to the door hinges in the right places, which should be quite self explanatory.
Once your bifolding doors have been fitted, consider using some weather sealant to keep everything sealed properly and you're good to go!
How to Remove Exterior Bifold Doors
More often than not, removing older bifold doors will involve what is essentially a far less complicated reversal of the process listed above. It's possible you might even be able to mount new bi-fold doors on an existing frame, especially if the frame in question is aluminium. However, if, for any reason, you want to remove your bifolding doors and replace them with a more conventional door setup, you can generally remove the frame by simply taking the doors down and unscrewing the frame from the opening. Of course, a fair amount of force will be required, and if your home is older, you might want to consider its structural integrity before you start taking down old frames.
Adjusting External Bifold Doors
The ease with which you can make these adjustments to your external bi-fold doors will depend on the age of the doors in question, of course, but thankfully, most bifold doors are pretty modern. To adjust the height of your doors you'll need to adjust the hinge bolts, extending it to raise the door and pushing it in deeper to lower it. If your doors are not set properly with the openings, however, you can loosen or tighten the screws that hold the doors to the track on the top or bottom and slide the assembly left or right until it's flush. If you want to make general door adjustments, meanwhile the pin on the edge of the door should be spring loaded, so if you push down on it hard enough, the door should pop right out of the track.
Finally…
This is a simple guide that should not be taken as gospel, as every situation will be different. If you haven't been confused by anything written here, though, and you can keep a cool head in a stressful situation, we think you might just have what it takes to install your own external bifolding doors!