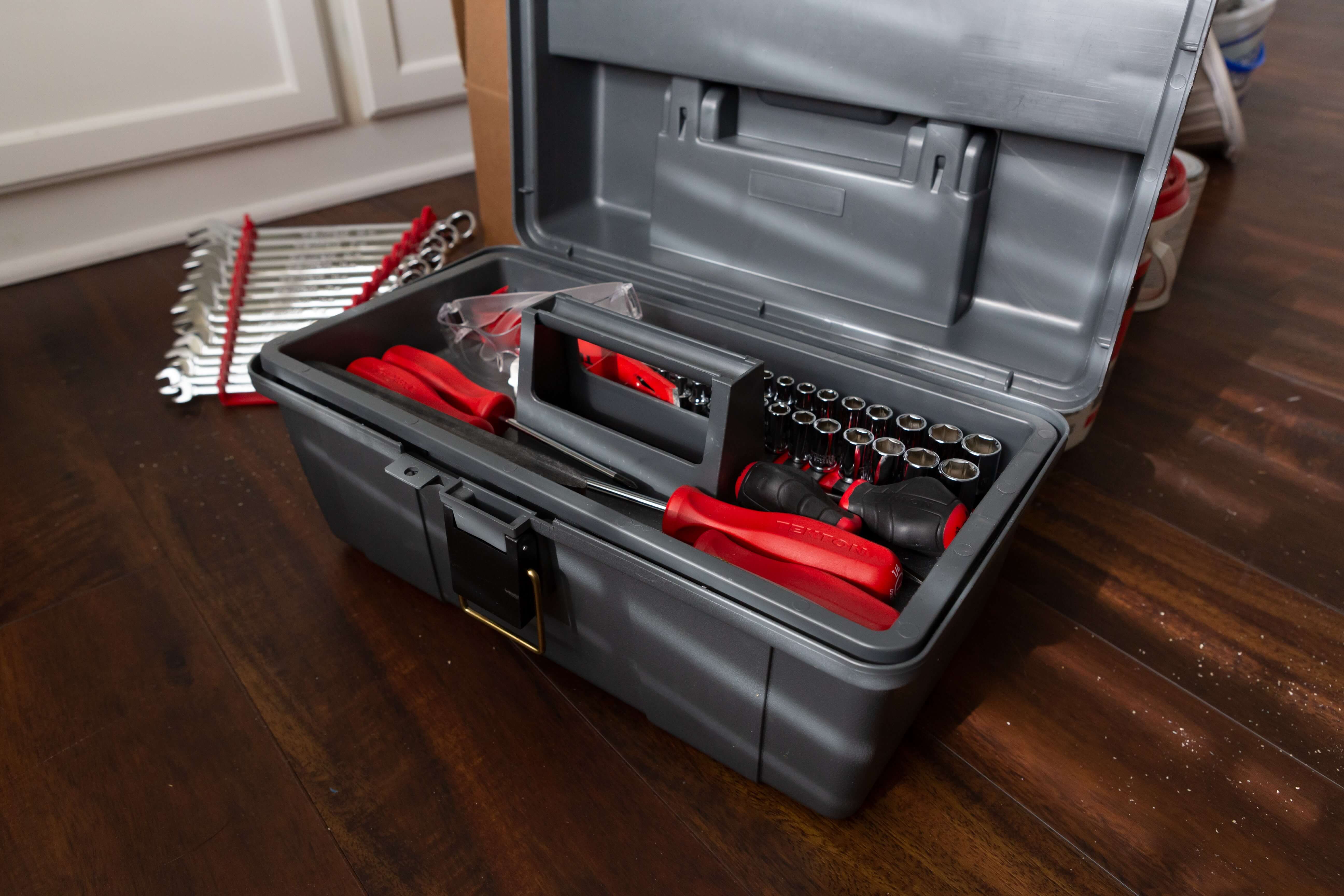 11 DIY Jobs You Should Tackle In Isolation
With millions of us spending more time than we'd like at home right now and with most of us having a lot of free time on our hands, it's seemingly the perfect time to finally tackle those odd DIY jobs you've been putting off. And if you don't know where to start, here's a list of the most abandoned yet useful DIY jobs to complete. Don't get carried away once you've dug out the toolbox however, we've also shared the worst jobs you can attempt yourself. While temptations might be arife some jobs are better left to the experts.
DIY Jobs To Look At In Isolation
 Here's some recommended fixes to keep you busy while you're at home.
Clean the patio. The patio is often left to it's own accord but with the weather helping us feel better (well slightly) about cancelled holidays and us spending more time in the garden, why not clean up the patio slabs. You might even be surprised by the amount of dirt you didn't know that had accumulated. The easiest way to clean the patio we find is either a jetwasher or using a hard brush to sweep soapy water over the slabs.

Bleeding your radiators. Spring and summer is the best time to address any heating and plumbing issues so when the colder months arrive you're home is warm and toasty. Bleeding your radiators regularly ensures your heating system works efficiently. Remove any air trapped inside your radiators. 20-30 seconds of releasing air should be all that's needed and it might save you a few pounds on your heating bill. A quick job to add to your list this lockdown.
Paint the fence. After the winter months, your wooden fence may be looking a little drab especially if it's not had enough maintenance in the past to keep it's condition. A fresh coat of paint will revitalise your garden and while the weathers nice it's another excuse to be outdoors. If you're feeling brave let the kids get involved, it will keep them entertained to say the least.
Repair door rot and woodworm. Wooden doors and windows are durable and have a stunning aesthetic but exposure to the elements unfortunately makes them susceptible to rot. Not only does it ruin the appearance of your doors but it can pose a security problem. Test potential issues with a knife, remove the rot and use a wood filler to fill the gaps.
Tighten locks. Locks, door knobs and handles loosen over time but they apart from a usage annoyance they can be a security threat. Pull out the screwdriver and tighten as needed.
Touch up your internal paintwork. From fingerprints to stains, wipe clean your paintworks and touch it up with a fresh coat. Now's a good time to air out your home with windows and door open and with the weather we've had lately you won't have to worry about drying time.
Spring clean. It's time for the annual big clean and what better opportunity do you have than during lockdown. With the family all at home, employ everyone to help.
Fix that leaking tap. You may not have noticed drips of water leaking from your tap until you've started spending more time at home. But every drop ramps up your water bill and isn't pleasant to listen to either.
Squeaky floorboards. Ever had to tiptoe across the landing because you didn't want to wake the children after the bedtime battle? Utilise this time to fix your floorboards so you can walk freely from now on.
Reseal a bath. The bath seal can easily get mouldy and lead to leaks. It doesn't cost much for a tube of bathroom sealant, less than £10, and all you need to do is scrape out the old sealant with a knife and tube the new sealant in place.
Weed the garden and mow the lawn. Get your green fingers on and tidy up the garden. Make your house a home you want to spend time in.
And The Home Jobs You Really Need To Leave To The Experts…
While it can be tempting to want to fix everything that's broken to utilise your time spent at home, especially since you have your toolbox out, there are some tasks better left to the experts…
Rewiring jobs. Whether you want to add more socks, change your sockets to feature USB ports or install smart home technology, now is not the time to start playing with the electrics. Leave the rewiring jobs to the experts when the time is right.

Installing a new bath or shower. Water regulations govern that approved fittings must be used so while it's tempting to undertake larger DIY projects leave this one to the experts.

Knocking down an internal wall. The last thing you need right now is to damage your home and cause the building the collapse. Consult a structural engineer before knocking down internal walls and check with your local council also to ensure your work meets building regulations.