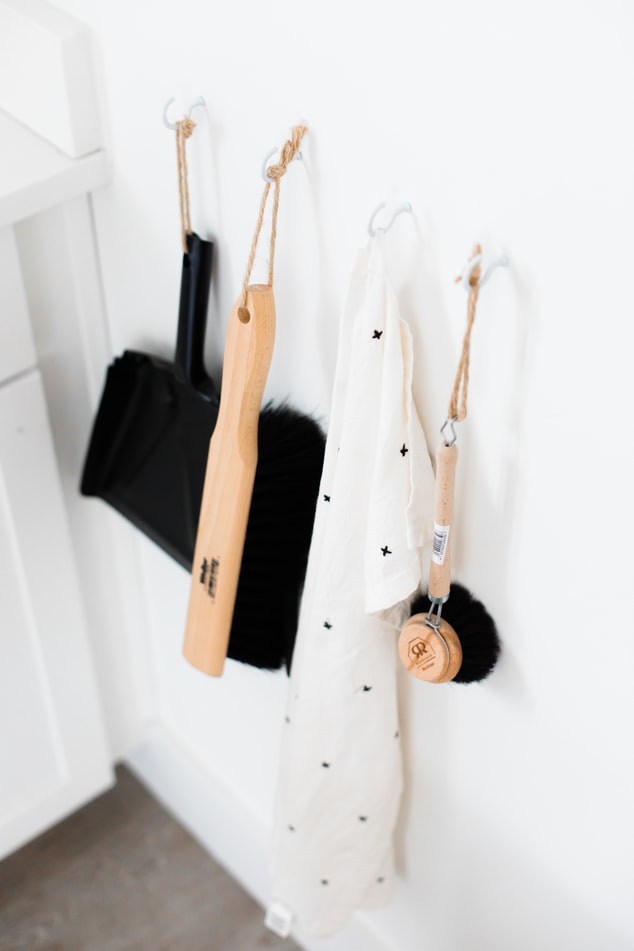 Creative Space Saving Ideas For Your Home
Once Christmas is over, the food has been eaten and the house has been cleaned, where do you keep your new gifts? There is just never enough room. We can pop them in cupboards, keep them out on display or hide them under the bed. But, what if those spaces are already full? Then what? Well, we have you covered. We've listed our favourite creative space-saving hacks below, to give you that organised self-accomplished feeling as we leap into the new year.
Drawers Under the Stairs
Space under your stairs is commonly wasted in many households. But, can anyone blame you? The area under your stairs isn't usually a pretty sight. To make this space more aesthetically pleasing, and to utilise wasted space, adding some drawer space to this area is such a creative idea that's bound to impress guests.
By adding storage space under your stairs, you're able to hide away household items that you just don't have any room for. It's also a great way to store away shoes, umbrellas and even pet food!
Hanging Bags on Doors
If you have young children in your household, then we're pretty sure you're familiar with mess that their toys can make. If you don't have the ground space to tidy away the toys in containers then try out this creative hanging bag method.
By screwing fixtures into your doors, you can easily have the space for 3 bags full of toys. As they're on the back of the door, it'll create a much more pleasing room to walk into. Plus, if you're child likes to get toys out just for the sake of it, hanging the bags on the wall makes them unreachable to little hands.
This method of space-saving can be used for an abundance of different items, not just toys. They're great for storing games for consoles, magazines and books, and even food items if used in a pantry or kitchen cupboard.
Wine Rack in the Bathroom 
Towels are usually quite big and bulky, and somehow, we never have enough of them! Towels are a bit like socks – you always slowly start to lose them.
When storing towels, it can be difficult to find a place that makes them look neat. Units usually aren't big enough, and let's face it, we just chuck the towels in there and hope for the best.
If you want to truly utilise wall space and create a neat and organised area for your towels, we'd definitely recommend the wine rack method.
Purchase an iron wall-hanging wine rack, place it in your bathroom (preferably by your sink or shower/bath). Fold your towels in half lengthways and widthways and then roll the towel up. You can then easily place your towel into a slot on the wine rack. If you have theme-coloured towels, alternating the colours is a great idea to make them look a little prettier (demonstrated in the image above).
Hanging Rack for Cleaning Products
Aren't cleaning products a drag? It's one of the most hated products to buy when shopping. No one wants to clean, but we don't really have a choice in the matter.
Cleaning products usually come in spray bottles; they tend to be quite big and bulky at the base of the bottle, and so storing them can often be a little difficult. We've found that, by installing a pole under your kitchen sink, you can actually hang your cleaning products by the lid. This frees up space for your other cleaning products that don't have the same spray function. If you want to save even more space, install tiny plastic hooks to hang up your dusters, dusting cloths and J-cloths.
Racks for Your Chopping Boards
Racks are a great product to buy for saving space; they can be used to store so many different household items. 
If you're looking to great a little creative with your space saving hacks, try installing a rack into a cupboard and using it to store your chopping boards. Chopping boards aren't much fun to look at, especially if they've been used a lot. By hiding them away, you'll save a decent amount of space on your kitchen countertop.
For more rack ideas, you can use them to store magazines, jars of spices, frying pans, kitchen roll and toilet roll, and the list goes on!
Wine Rack Holder for Bottles
Another great wine rack hack. This time, we're using it save room in our cupboards. Water bottles are great for on-the-go drinking but they can be a right pain to store. Especially if you're like us and can't help but purchase multiple.
Bottles are always falling over, being knocked over when reaching in, or falling out when you open the cupboard door, and it isn't half annoying! Store your bottles in style (and protect your toes from falling metal) with a wine rack.
Place a wine rack in the cupboard that holds your water bottles. You can then place the bottles into the holder – and voila, a clean, organised and safe storage solution.
Lazy Susan for Condiments
Using a lazy susan for your condiments is such a creative idea! Also good for a water bottle organiser, a lazy susan is a cheap and efficient way of organising the storage of your condiments.
You can just purchase the one lazy susan, or you can purchase many. Placing the lazy susan into your cupboard, you can then organise your bottles by size, type, or use. Having a rotating device is perfect for easily spotting and picking out the condiment that you need. It's a great to keep everything neat and tidy.
What's more, you don't just have to use a lazy susan for your cupboards – they can also be used in the fridge, for your fruit, sachets, small vegetables and condiments that need to be chilled.
No matter the size of your home, space-saver hacks are always a brilliant idea. Storing away items that you wouldn't really want others to see, whilst doing so in a creative way, is such a fun activity, and an activity that we're sure you'll take a little bit of pride out of doing. If you have any fun and creative space saving ideas then we'd love to hear them!